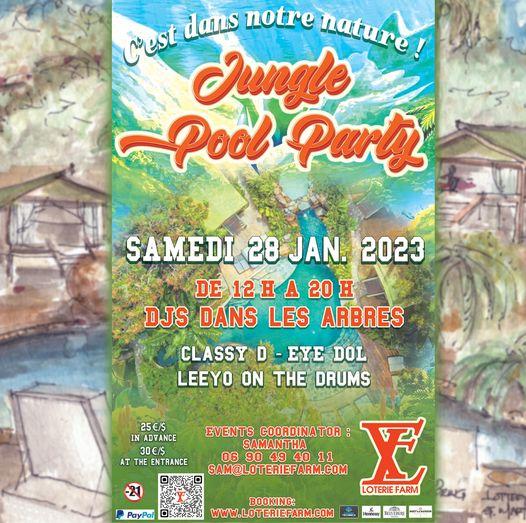 31 Jan

Loterie Farm

Are you getting ready for the Jungle Pool Party January 28th?

TOMORROW: Pool Part  28 of January 

With Dj classyD & Eye Dol with Leeyo on the drum!! 

Are you ready?
Get your ticket in advance at the loterie farm or on internet on this flowing page : HTTPS://loteriefarm.com/jungle-pool/pool-party/
#love #caribbean #sxmlife #goodvibes #stmarteen #loteriefarm #saintmartin #jungle #sun #fun #theplacetobe #adventure #love #dance #colorfull #paradise #travel #adventure #party #caribbean #paradise #drink #stmarteen #pool #famous #night #day #partyanimal #jungle #drinks #cocktail #music #islandparty #event #love #dance #travel
Comme d'habitude, les tables VIP, Cabañas, et nos nouveaux Cabañas ne sont disponibles que pour les réservations en communiquant avec Samantha, notre coordonnatrice des événements à sam@loteriefarm.com donc si vous êtes intéressé à réserver une cabana, table etc., s'il vous plaît lui envoyer un e – mail .